Aquaflex diffusers innovative design is the most efficient and cost effective on the market. It has been designed to increase performance and decrease utility costs. The higher oxygen transfer efficiencies will also permit greater process flows and improved quality.
Specially blended and advanced engineered EPDM membrane material provides superior durability, elasticity and diffuser life compared to vinyl or PVC co-polymer compounds.
Neutrally buoyant design minimizes uplift forces and connector stresses.
The Precision perforated "I" shaped slit holes open when airflow comes, close when airflow pressure drops, resist tearing and stay cleaner longer.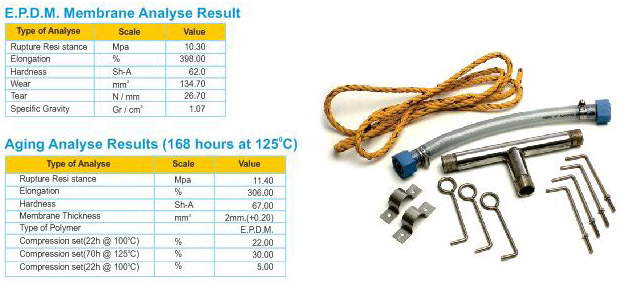 Upto 10 years in municipal waste treatment plant, depending on waste influent and operation condition.
Aquaflex reccommends care handling and storage to prevent tearing, puncturing of fouling of the rubber membrane. If units are to be stored before installation, Aquaflex recommends utilizing the original unopened shipping cartons. Store in a clean, cool location that avoids potential mechanical damage.
This guide deals with the fine bubbls aerators, the reasons for such clogging and how to clean aerators. Instructions for automatic system are given on case-by-case basis.